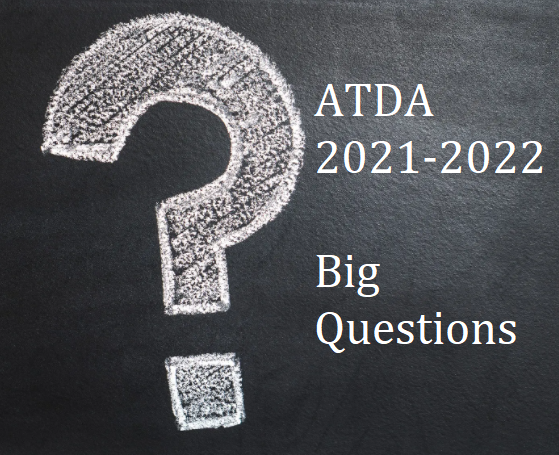 WHAT COVID-19 PROTOCOLS WILL BE IN PLACE FOR 2021-2022?
ATDA will be following the same protocols as Albuquerque Public Schools for the upcoming school year - this means that masks will be required for all students and visitors, regardless of vaccination status, when they are indoors. Social distancing and enhanced cleaning protocols will also be observed.
WILL ATDA BE OFFERING ONLINE CLASSES IN 2021-2022?
YES! Although we will be returning to an in-person model for 2021-2022, there are several online possibilities still available for instruction. Possibilities for each individual student will be discussed during the registration process.
---
¿QUÉ PROTOCOLOS COVID-19 SE APLICARÁN PARA 2021-2022?
ATDA seguirá los mismos protocolos que las Escuelas Públicas de Albuquerque para el próximo año escolar; esto significa que se requerirán máscaras para todos los estudiantes y visitantes, independientemente del estado de vacunación, cuando estén en el interior. También se observará el distanciamiento social y los protocolos de limpieza mejorados.
¿ATDA OFRECERÁ CLASES EN LÍNEA EN 2021-2022?
¡SÍ! Aunque volveremos a un modelo en persona para 2021-2022, todavía hay varias posibilidades en línea disponibles para la instrucción. Las posibilidades de cada estudiante individual se discutirán durante el proceso de registro.
ATDA EVENTS / EVENTOS DE ATDA
EVENT / EVENTO
NEXT GOVERNING COUNCIL MEETING: Tuesday, August 17, 2021 - 5:30 PM (NOTE: This Governing Council meeting will be held virtually. The link to the meeting will be posted below when it becomes available.)
---
PRÓXIMA REUNIÓN DEL CONSEJO DE GOBIERNO: Martes 17 de Agosto de 2021 - 5:30 PM (NOTA: Esta reunión del Consejo de Gobierno se llevará a cabo virtualmente. el enlace a la reunión se publicará a continuación cuando esté disponible).
FACEBOOK NEWS / NOVEDADES DE FACEBOOK